Connections
The logical container for a site's connectivity#
Connections are edge sites connected with the Intelligent Network Fabric using EVXs connecting to a backbone network to allow access to services (internet access, cloud access, applications etc) through various hubs.
The Connection includes all the hardware required, including High Availability clusters and associated circuits, Link routers and network switches.
2 examples here...?
An SD example and a configuration design.
Example: The EVXs and modems in this diagram are there to deliver a single logical Connection for a site.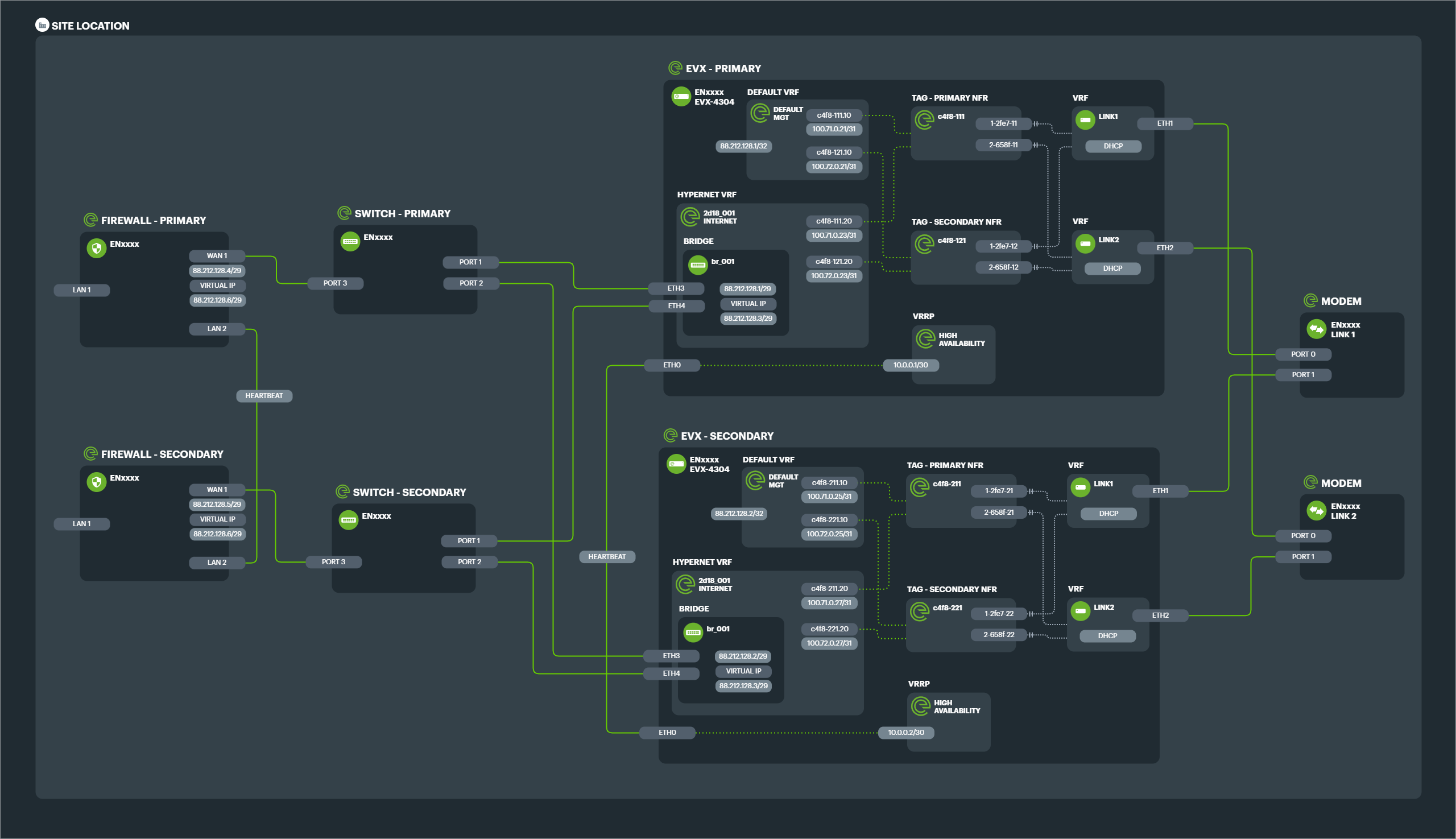 ---
Last update:
February 9, 2023